One of the most inspirational speakers at the Rockin Conference I attended in Orlando was Gary Vaynerchuk. He has his game on 100% and will no doubt own the NY JETS one day
. His passion is palpable and he literally sat there for HOURS after his speech, definitely hungry and tired.. until everyone felt that they had whatever piece of him he could give before moving on.

Some people, as Frank Kern so expertly delivered at the conference, have to do deep introspection to figure out WHO THEY ARE before being able to take over your market. You become 100% true to yourself, be 100% true to your Market, and the rest will follow.. Gary was BORN with it, and it seeps from his being. He was trying to teach it, and yeh.. some people will get lucky, and will train themselves how to market from their CORE.. but it may just be you either HAVE it or you DONT. Well let's rephrase that. Everyone HAS something.. its just owning up to that and being great at it.

So can I make a living being a flirt lol.. I probably could.

As I went over to winelibrarytv.com to see Gary in action, I thought it was pretty ironic that the episode of the day, #422, is all about Kosher Wines. Do you know Gary that the symbol for tourism in Israel is 2 figures holding HUGE grapes! Well some of you may know where that Biblical story came from, and it didnt exactly turn out great, but the logo stuck.. – Check it out —>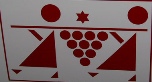 I especially love how Gary says one of the wines smells like Bacon. Wonder if he knows Bacon is way up high on the NON Kosher list
. So Gary, this chick from Israel thanks you and appreciates you for your appearance in Orlando, your personal time, your inspiration, and the support you gave our products today!

Right back at ya:



P.S – One thing that Gary has are FANS. TRUE fans. I dont think you would believe me if I told you HOW many people visit this blog, and READ, but DONT comment! Be a part of the conversation. It's so much more fun for both of us, and then I can get to know you better, and maybe share with you some of my secrets hahaha.. seriously dont be scared. I know you are out there!!

My favorite Disney Picture (I was at the conference, so didnt get much Disney time therefore my Mom and Sis have all the pics!) so my ONLY picture from our trip – 2 of the kids sleeping on the plane.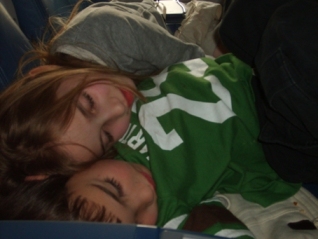 Parting words of the day: Brand Yourself through Your strengths and Talents, Fans will Follow, and the rest will Happen.